Fall 2011

- Vincenti Decoys launches its new web site offering upper bay style decoys carved by Pat Vincenti, Decoy Carving Supplies, Ronan Decoy Paints, Vintage Waterfowl Accessories, and Chesapeake Bay Collectible Decoys.

Call or Visit Vincenti Decoys retail store in Havre de Grace for all of your decoy carving supplies and collectible needs.



Vincenti Decoys offers an appraisal service for anyone wishing to access a market value for their decoy collections, antique guns, waterfowl and maritime artifacts. 
Contact the office for more information about obtaining appraisals by clicking on the appraisal link below.



Join our mailing list to keep up to date with the latest in decoy carving and collecting news, new carving supplies, and special offers from Vincenti Decoys.

Get started today by clicking on the link below and signing up.




Vincenti Decoys Retail Store
353 Pennington Avenue
Havre de Grace, Maryland 21078   
Phone: 410-734-7709
Vincenti Decoys Shop / Office
303 West Lane
Churchville, Maryland 21028
Phone: 410-734-6238



Browse our links & resources page for more information on products we use and companies we support.


Chesapeake Bay Collectible Decoys - Vintage Waterfowl Accessories - Decoy Carving Supplies - Ronan Decoy Paints - Vincenti Decoys - Upper Chesapeake Bay Style Decoys
Vincenti Decoys Corporate Gifts
Looking for Corporate Gifts?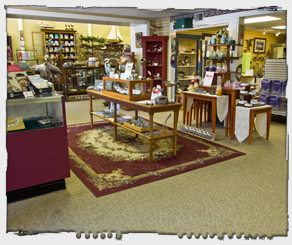 Vincenti Decoys can handle that for you with a quick phone call or email. Just contact Jeannie with your information. We will gift box and ship the decoy of your choice with your personal message included. Decoys are a great way to say thank you for your business or remembering that special customer during the holidays. Let Vincenti Decoys make it easy for you. Send a gift that last for generations to come.

Vincenti Decoys is a Destination Shop... Make it Yours!